Join the largest community for all specialties and find what you need
prepguidance
BOOKS COURSES Forums THESIS & Publications

Thousands of members from every specialty! Get the best academic, career and life guidance here. Ideal destination for NEET-SS DM MCh DNB MS MD exams aspirants. Mcqs questions papers courses coaching classes and books.
Product Categories
Show all

OBG

Pediatrics

Ortho

Medicine SS

Surgery SS

Ananesthesia

Ophthal
SUBJECTS CATEGORIES

All categories

Anaesthesia

Books

courses

DNB MS

Medicine Superspecialities

MRCS

NEET-SS FNB DHA

Obstetrics gynecology NEET-SS DNB MS

Ophthalmology

Orthopaedics

Pediatrics

Surgery Superspecialities
Prepguidance.com is dedicated to providing targeted resources,  study material and guidance for NEET-SS FNB FET DNB MS MD aspirants.
Neet SS FNB FET MCh DM DNB MS MD mock exam mcq question papers, Solved Question Banks, Books, Coaching and Guidance.
Catering to over 23 superspecialties
Video lectures
Live tests
Latest exam recalls
Largest Solved Question Banks 
Content created by Experts 
Great User Interface 
Exam Simulation for NEET-SS
Past Years DNB Solved Question Papers
OSCEs
Discussion Forum
Mentor Support
Exam News and Updates
Resources on Latest Fellowships
Career Guidance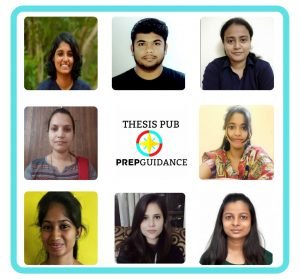 Thesis writing, guidance, Review of literature Protocol making Paper publication statistics research and resources
find what you're looking for
NEET-SS FET NBEMS 2021 Exams Dates Announced! Check the important dates here.
Our happy member's reviews
Check what other think about Us
This website has helped me a lot during my preparation for DNB orthopaedics theory and practical exams.All the material available in the courses - theory exam course and practical exam course are beautifully arranged and cover all the essential high yield topics.

The NEET-SS question banks really helped me in the exam,thanks to Prepguidance for making me realise my dream of superspecialising in the field of my choice.Great service, fast shipping, and very reasonable prices for material of such quality!

I topped in the NEET-SS exam and got the dream seat of my choice , very sincere thanks to Prepguidance and its courses

We use unique, custom-made notes and courses to give you the edge over others
Made by experts using well researched "PREPalgorithms" which help in memory and fast revision.
Latest content from standard textbooks
Designed to save you time and energy 
Set you on the right path to success
Don't waste Time, Use Prepguidance
Save a lot of money and time, get best resources
How to prepare tips to pass neet ss dm mch dnb ms md exams mcqs institute reviews academics career guidance exam questions papers courses coaching classes medical college dnb hospital institute review books videos study material solved question banks Prepguidance
Looking for recommendations