Covid-19 vaccine tracker, August 12: When will the Russian vaccine be available?
Coronavirus (COVID-19) vaccine tracker August 12 update: Even in the current fast-paced environment, phase-2 and phase-3 trials of the Russian vaccine in India would take at least two to three months.
Coronavirus Vaccine Tracker, August 12: Russia has delivered on its promise to develop the world's first vaccine for novel Coronavirus. On Tuesday, it announced that it had approved a vaccine being developed by Moscow's Gamaleya Institute.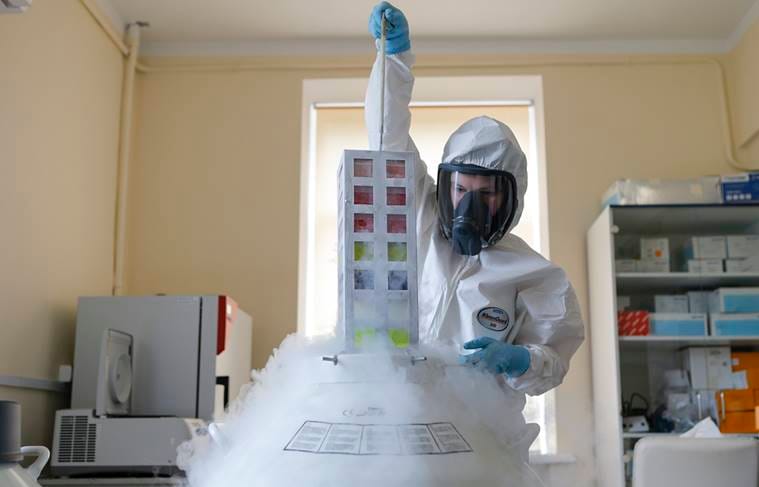 An employee works with a coronavirus vaccine at the Nikolai Gamaleya National Center of Epidemiology and Microbiology in Moscow, Russia. (Alexander Zemlianichenko Jr/ Russian Direct Investment Fund via AP)
firstever covid-19 vaccine 2020 putin rusia Gamaleya institute corona virus vaccine